My Saraab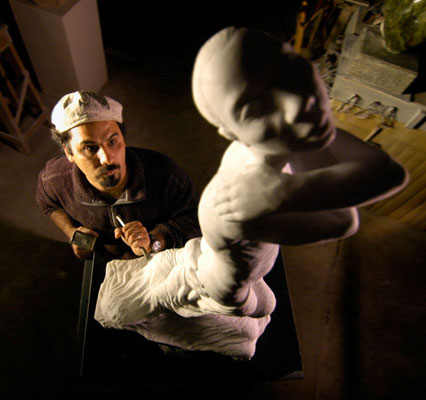 Title: My Saraab
Logline: In a life shaped by war art transforms struggle into hope.
Producer & Director
Sarna Lapine
Run time: 22 min. 20 sec.
Genre: Documentary
Summary:
In Arabic, the word Saraab means mirage, often used as a metaphor for survival in the midst of war. Political refugee Sabah Al-Dhaher returns home to Iraq: confronted with his past and the loss of hope, Sabah seeks solace through painting and carving in a world torn asunder by war.
Winner of best short film at the NW Film Forum, 2005
OFFICIAL SELECTIONS:
· NW Film Forum Local Sighting, 2005, Seattle
· Big Sky Documentary Film Festival, 2006, Missoula
· Beverly Hills Shorts Festival, 2006, Los Angeles
· Arab & Iranian Film Festival, 2006, Seattle
· Northwest FolkLife, 2006, Seattle
To request a DVD or for more information please send an e-mail to
and write My Saraab in subject line.
---